Unlimited Coffee Bar – a place for professionally prepared coffee
The Unlimited Coffee Bar is a small gem of a coffee shop with top-notch specialty coffee in a charming downtown area of Tokyo. This neighborhood is bustling with tourists from all over the world. Especially on weekends, the area is a popular destination even for locals. While in Tokyo, many foreign visitors will head to this area because of the Sky Tree. To combine this trip with a visit to this outstanding coffee shop would be a smart idea.
The Sky Tree is one of the prime sightseeing destinations in Tokyo, especially on a fine day when you can enjoy stunning views over the sprawling city. It sports a height of 634 m (2080 ft), including the antenna, making it one of the world's tallest structures. There are two observatories, at 350 m (1,150 ft) and 450 m (1,480 ft). On a clear day in winter, when the air is particularly dry, you can see Mt. Fuji, which is about 100 km (62 miles) away.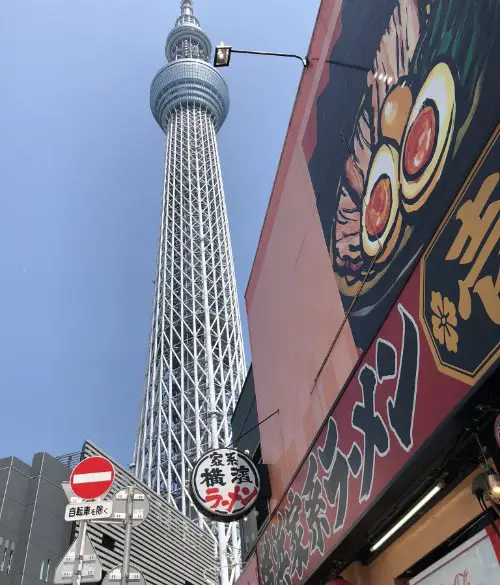 Adjacent to the Sky Tree, there are many shops, restaurants, and some coffee shops, including the ubiquitous Starbucks. You probably have one of those close to your home anyway, so venturing out into the neighborhood for another category of coffee shop will be another highlight of your trip. Head across the little river to the Unlimited Coffee Bar and enjoy some real coffee. You will not regret it. When you are back home, you can return to those standard coffee shops, but it will not feel the same anymore.
The Unlimited Coffee Bar is a rather small place with several tables and a front counter on the ground floor. A seasoned barista who has a win in some competition under his belt will prepare your espresso or coffee. You can choose between different preparations: a classic hand drip with a V60, a coffee made with an aero press, or with a Silverton coffee dripper. For espresso, they use a La Marzocco espresso machine.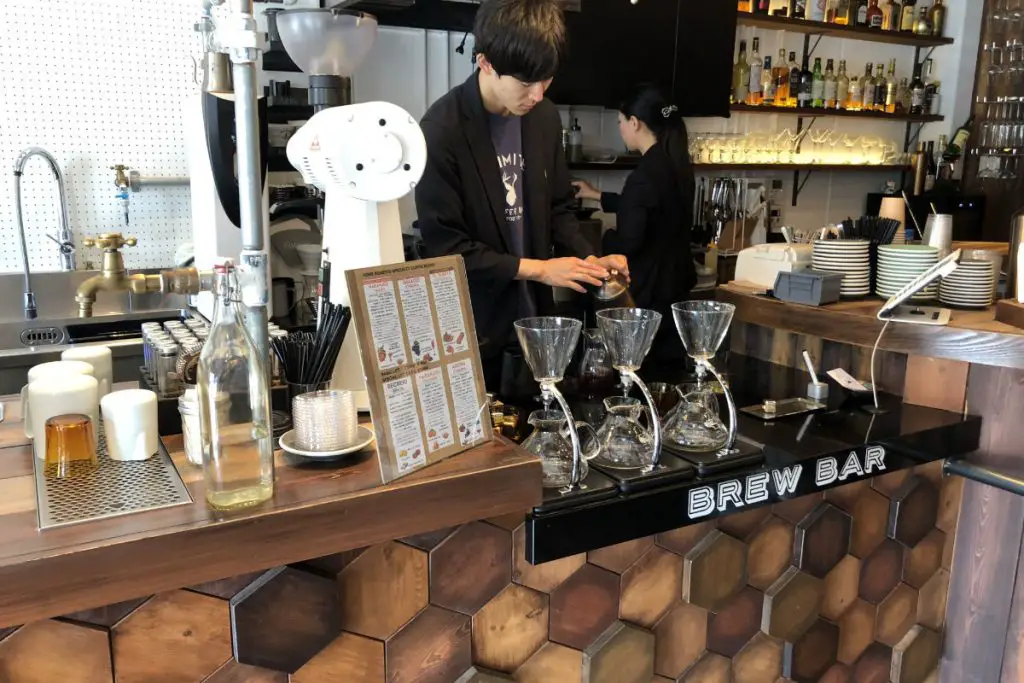 You also have to choose your favorite coffee beans. The specialty coffees available on that day were: 
Brazil Recreio
Costa Rica La Nena Brumas
Colombia Los Naranjos
Ethiopia Aricha
Ethiopia Chelelektu
Ethiopia Guji
Rwanda Ruli Kare
The roasting level for all these coffees is a medium roast.
The selection will be different for drip coffee vs. Espresso based drinks. To help you make your choice, a description of the flavor profile is on the menu. Other important details are given as well: The name of the coffee farm, the region and elevation, the varietal and the post-harvest process. There is also some additional detailed description in Japanese. As you can see below, you can get the main details, even if you don't read Japanese. 
You can also buy all of their coffees in small pouches of 100 g. We bought the Costa Rica La Nena Brumas which is grown in the Central Valley at an elevation of 1,350 m (4,430 ft). The varietal is Villa Sarchi and the post-harvest process used was red honey. Read more about Costa Rica and the great coffees they produce here.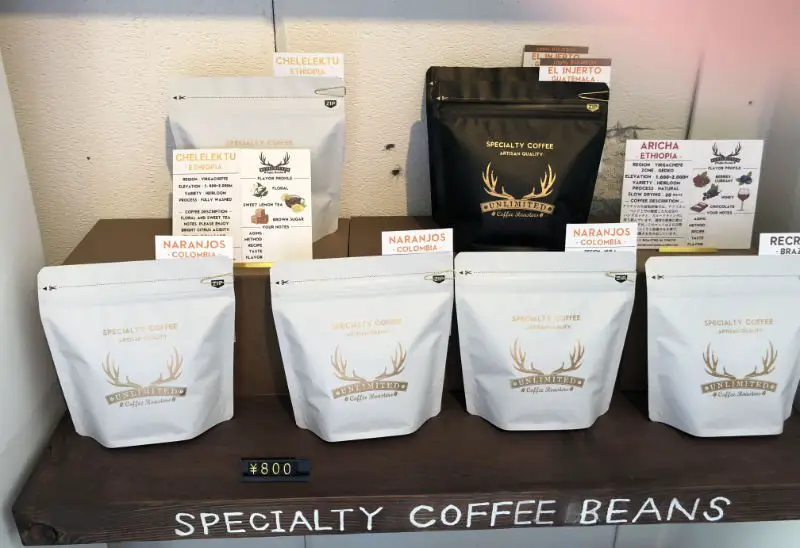 Unlimited Coffee Bar is all about dedication to quality
Their attention to detail is impressive, not only with respect to their selection of coffee beans and a perfected brewing method. The milk for a latte or cappuccino is served warm instead of hot as this would change the taste and take away from the natural sweetness of milk. However, if you have a personal preference for the temperature, they will happily comply and heat the milk to match your specifications.
They also serve a selection of plate lunches and sandwiches. We tried the Seafood and Tomato Risotto and the Mustard Ginger Chicken on Rice. Both dishes were honestly prepared without any shortcuts, satisfying dishes with a delicate flavor. And thanks to the downtown location, they are reasonably priced as well and won't burn too much of your travel budget.
The second floor is not for regular customers. That is where the owner runs a training lab for baristas since 2013.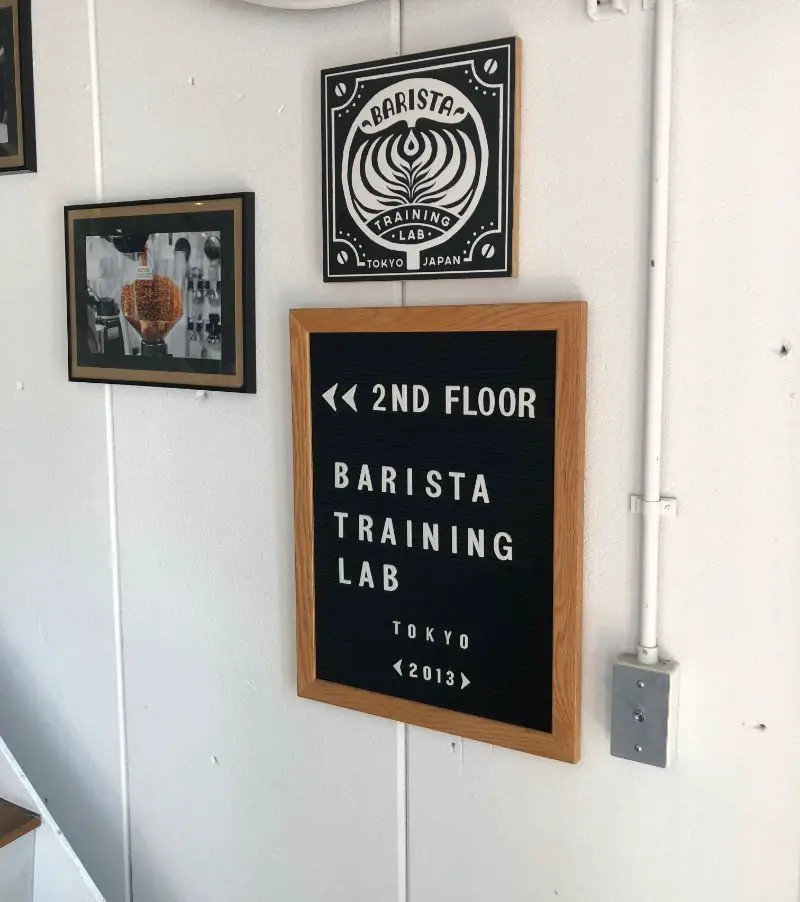 Where can you find Unlimited Coffee Bar?